Art Directors Guild Awards: tutte le nomine
Sono state svelate le nomination dei 27esimi Art Directors Guild Awards, i cui vincitori saranno annunciati nel corso della cerimonia di premiazione che si terrà il prossimo 18 febbraio.
I riconoscimenti che onorano il meglio del cinema e della televisione assegnati dal sindacato degli scenografi vedono tra i candidati nella categoria Fantasy: "Avatar: La Via dell'Acqua", "Black Panther: Wakanda Forever", "The Batman", "Everything Everywhere All At Once" e "Nope".
Nella sezione Period Film troviamo invece il titolo Netlflix "Niente di nuovo sul fronte occidentale", "Babylon", "Elvis", "The Fabelmans" e "White Noise". Mentre nel Contemporary: "Bardo", "Bullet Train", "Glass Onion", "TÁR" e "Top Gun: Maverick".
Per quanto riguarda la televisione invece, ad essere nominati sono stati anche: "The Crown", "Obi-Wan Kenobi" e "What We Do in the Shadows".
DI SEGUITO TUTTE LE NOMINE
FILM
Period Feature Film
Christian M. Goldbeck, All Quiet on the Western Front
Florencia Martin, Babylon
Catherine Martin and Karen Murphy, Elvis
Rick Carter, The Fabelmans
Jess Gonchor, White Noise
Fantasy Feature Film
Dylan Cole and Ben Procter, Avatar: The Way of Water
James Chinlund, The Batman
Hannah Beachler, Black Panther: Wakanda Forever
Jason Kisvarday, Everything Everywhere All at Once
Ruth De Jong, Nope
Contemporary Feature Film
Eugenio Caballero, Bardo, False Chronicle of a Handful of Truths
David Scheunemann, Bullet Train
Rick Heinrichs, Glass Onion: A Knives Out Mystery
Marco Bittner Rosser, TÁR
Jeremy Hindle, Top Gun: Maverick
Animated Feature Film
Guy Davis and Curt Enderle, Guillermo del Toro's Pinocchio
Tim Evatt, Lightyear
Liz Toonkel, Marcel the Shell with Shoes On
Nate Wragg, Puss In Boots: The Last Wish
Rona Liu, Turning Red
TELEVISION
One-Hour Period Single-Camera Series
Martin Childs, The Crown: "Ipatiev House" (Martin Childs)
The Gilded Age: "Never the New" (Bob Shaw)
The Marvelous Mrs. Maisel: "Maisel vs. Lennon: The Cut Contest," "How Do You Get to Carnegie Hall?" (Bill Groom)
Pachinko: "Chapter One" (Mara LePere-Schloop)
Peaky Blinders: "Black Day" (Nicole Northridge)
One-Hour Fantasy Single-Camera Series
Andor: "Rix Road" (Luke Hull)
House of the Dragon: "The Heirs of the Dragon" (Jim Clay)
The Lord of the Rings: The Rings of Power: "Adar" (Ramsey Avery)
Stranger Things: "Chapter Seven: The Massacre at Hawkins Lab" (Chris Trujillo)
Wednesday: "Woe is the Loneliest Number" (Mark Scruton)
One-Hour Contemporary Single-Camera Series
Better Call Saul: "Wine and Roses," "Nippy" (Denise Pizzini)
Euphoria: "You Who Cannot See, Think of Those Who Can," "The Theater and Its Double," "All My Life, My Heart Has Yearned for a Thing I Cannot Name" (Jason Baldwin Stewart)
Ozark: "The Beginning of the End," "Let the Great World Spin," "City on the Make" (David Bomba)
Severance: "Good News About Hell" (Jeremy Hindle)
The White Lotus: "Ciao" (Cristina Onori)
Television Movie or Limited Series
Tamara Deverell, Guillermo del Toro's Cabinet of Curiosities
Stefania Cella, Moon Knight
Todd Cherniawsky and Doug Chiang, Obi-Wan Kenobi
Doug Chiang and Stefan Dechant, Pinocchio
Ruth Ammon, Station Eleven
Half Hour Single-Camera Series
Emily in Paris: "What's It All About…" "How to Lose a Designer in 10 Days" (Anne Seibel)
Hacks: "Trust the Process" (Alec Contestabile)
Only Murders in the Building: "Framed" (Patrick Howe)
Our Flag Means Death: "Pilot" (Ra Vincent)
What We Do in the Shadows: "The Grand Opening," "The Night Market," "Pine Barrens" (Shayne Fox)
Multi-Camera Series
Bob  Abishola: "Inner Boss Bitch," "Two Rusty Tractors," "Estee Lauder and Goat Meat" (Francoise Cherry-Cohen)
The Conners: "Sex, Lies, and House Hunting," "The Best Laid Plans, A Contrabassoon and A Sinking Feeling" (Jerry Dunn)
How I Met Your Father: "Pilot" (Glenda Rovello)
The Neighborhood: "Welcome to the Remodel" (Wendell Johnson)
United States of Al: "Kiss/Maach," "Divorce/Talaq," "Sock/Jeraab" (Daren Janes)
Variety, Reality or Competition Series
A Black Lady Sketch Show: "Anybody Have Something I Can Flog Myself With?" "Bounce Them Coochies, Y'All!" "Peaches and Eggplants for Errbody!" (Cindy Chao & Michelle Yu)
Lizzo's Watch Out for the Big Grrrls: "HBCYOU Band" (James McGowan)
RuPaul's Drag Race: "Catwalk," "60's Girl Groups," "Daytona Wind" (Gianna Costa)
Saturday Night Live: "Jack Harlow Hosts Season 48 Episode 4, Jack Harlow Musical Guest" (Keith Raywood, Eugene Lee, Akira Yoshimura, & N. Joseph De Tullio)
Waffles + Mochi's Restaurant: "Honey" (Darcy E. Prevost)
Variety Special
64th Annual Grammy Awards (Kristen Merlino)
94th Annual Oscars (David Korins)
Hasan Minhaj: The King's Jester (Scott Pask)
Miley's New Year's Eve Party (Keith Raywood)
Trevor Noah: I Wish You Would (Star Theodos Kahn)
Commercials
American Horror Stories: "Dollhouse" Promo (Marc Benacerraf)
Bud Light Seltzer: "Land Of Loud Flavors" (François Audouy)
Just Eat & Katy Perry: "Did Somebody Say" (François Audouy)
The Lord of the Rings: The Rings of Power "Title Announcement" (Brian Branstetter)
Paramount+: "Wildlife Promo" (Maia Javan)
Short Format: Music Video or Webseries
Adele – "I Drink Wine" (Liam Moore)
Coldplay x Selena Gomez – "Let Somebody Go" (François Audouy)
Kendrick Lamar – "Rich Spirit" (Scott Falconer)
Taylor Swift – "Anti-Hero" (Ethan Tobman)
Taylor Swift – "Bejeweled" (Ethan Tobman)
Leggi anche: San Francisco Bay Area Film Critics Circle: trionfa "The Banshees of Inisherin"
FONTE AWARDSWATCH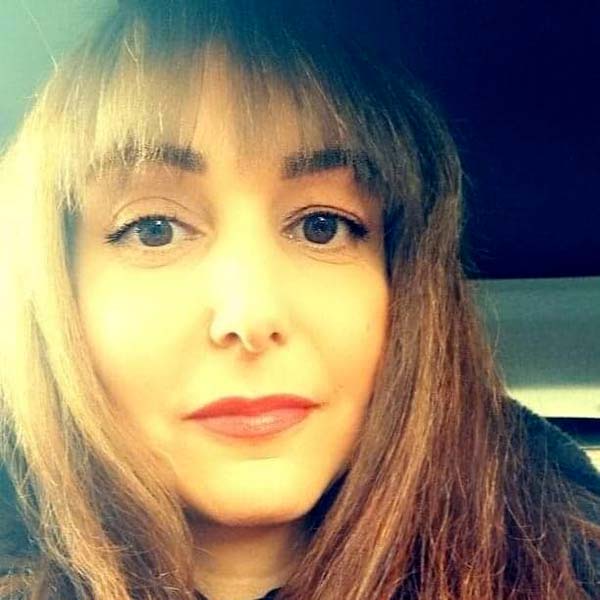 Emanuela Giuliani, appassionata di  cinema convinta del fatto che nella vita non si finisce mai di imparare, e per questo continua ad accrescere con dedizione il proprio bagaglio professionale.
Nel 2017 ha fondato il sito Think Movies