European Film Awards 2022: trionfa "Triangle of Sadness" – Tutti i Vincitori
Assegnati nel corso della cerimonia di premiazione tenutasi ieri 10 dicembre nella capitale islandese Reykjavík, i prestigiosi riconoscimenti degli European Fim Awards 2022, che ha visto trionfare come Miglior Film, Regia, Sceneggiatura e Attore Protagonista a Zlatko Buric, "Triangle of Sadness" di Ruben Ostlund, vincitore della Palma d'Oro all'ultimo 75esimo Festival di Cannes.
Miglior Attrice Vicky Krieps per la sua interpretazione della Principessa Sissi ne "Il Corsetto dell'Imperatrice" di Marie Kreutzer, mentre l'Italia con Laura Samani e il suo "Piccolo Corpo", vincitore del David di Donatello, porta a casa il premio European Discovery.
DI SEGUITO I VINCITORI
European Film
ALCARRÀS, directed by Carla Simón, produced by María Zamora, Stefan Schmitz, Tono Folguera & Giovanni Pompili (Spain/Italy)
CLOSE, directed by Lukas Dhont, produced by Michiel Dhont, Dirk Impens, Michel Saint-Jean, Laurette Schillings, Arnold Heslenfeld, Frans van Gestel & Jacques-Henri Bronckart (Belgium/France/Netherlands)
CORSAGE, directed by Marie Kreutzer, produced by Alexander Glehr, Johanna Scherz, Bernard Michaux, Jonas Dornbach, Janine Jackowski, Maren Ade & Jean-Christophe Reymond (Austria/Luxembourg/Germany/France)
HOLY SPIDER, directed by Ali Abbasi, produced by Sol Bondy & Jacob Jarek (Denmark/Germany/Sweden/France)
TRIANGLE OF SADNESS, directed by Ruben Östlund, produced by Erik Hemmendorff & Philippe Bober (Sweden/Germany/France/United Kingdom) – WINNER
European Director
Lukas Dhont for CLOSE
Marie Kreutzer for CORSAGE
Jerzy Skolimowski for EO
Ali Abbasi for HOLY SPIDER
Alice Diop for SAINT OMER
Ruben Östlund for TRIANGLE OF SADNESS – WINNER
European Actress
Vicky Krieps in CORSAGE – WINNER
Zar Amir Ebrahimi in HOLY SPIDER
Léa Seydoux in ONE FINE MORNING
Penélope Cruz in PARALLEL MOTHERS
Meltem Kaptan in RABIYE KURNAZ VS. GEORGE W. BUSH
European Actor
Paul Mescal in AFTERSUN
Eden Dambrine in CLOSE
Elliott Crosset Hove in GODLAND
Pierfrancesco Favino in NOSTALGIA
Zlatko Burić in TRIANGLE OF SADNESS – WINNER
European Screenwriter
Carla Simón & Arnau Vilaró for ALCARRÀS
Kenneth Branagh for BELFAST
Lukas Dhont & Angelo Tijssens for CLOSE
Ali Abbasi & Afshin Kamran Bahrami for HOLY SPIDER
Ruben Östlund for TRIANGLE OF SADNESS – WINNER
European Documentary
A HOUSE MADE OF SPLINTERS, directed by Simon Lereng Wilmont (Denmark/Sweden/Finland/Ukraine)
GIRL GANG, directed by Susanne Regina Meures (Switzerland)
MARIUPOLIS 2, directed by Mantas Kvedaravičius (Lithuania/France/Germany) – WINNER
THE BALCONY MOVIE (FILM BALKONOWY), directed by Paweł Łoziński (Poland)
THE MARCH ON ROME (MARCIA SU ROMA), directed by Mark Cousins (Italy)
European Discovery – Prix FIPRESCI
107 MOTHERS (CENZORKA), directed by Peter Kerekes (Slovakia/Czech Republic/Ukraine)
LOVE ACCORDING TO DALVA (DALVA), directed by Emmanuelle Nicot (Belgium/France)
OTHER PEOPLE (INNI LUDZIE), directed by Aleksandra Terpińska (Poland/France)
PAMFIR, directed by Dmytro Sukholytkyy-Sobchuk (Ukraine/France/Poland/Germany/ Chile)
SMALL BODY (PICCOLO CORPO), directed by Laura Samani (Italy/Slovenia/France) – WINNER
SONNE, directed by Kurdwin Ayub, produced by Ulrich Seidl (Austria)
European Animated Film
LITTLE NICHOLAS – HAPPY AS CAN BE (LE PETIT NICOLAS – QU'EST-CE QU'ON ATTEND POUR ÊTRE HEUREUX?)
MY LOVE AFFAIR WITH MARRIAGE
MY NEIGHBORS' NEIGHBORS (LES VOISINS DE MES VOISINS SONT MES VOISINS)
NO DOGS OR ITALIANS ALLOWED (INTERDIT AUX CHIENS ET AUX ITALIENS) – WINNER
OINK (KNOR)
European Comedy Film
COP SECRET (LEYNILÖGGA) directed by Hannes Þór Halldórsson (Iceland)
THE GOOD BOSS (EL BUEN PATRÓN) directed by Fernando León de Aranoa (Spain) – WINNER
THE DIVIDE (LA FRACTURE) directed by Catherine Corsini (France)
European Short Film
GRANNY'S SEXUAL LIFE (BABIČINO SEKSUALNO ŽIVLJENJE) – WINNER
ICE MERCHANTS
LOVE, DAD (MILÝ TATI)
TECHNO, MAMA
WILL MY PARENTS COME TO SEE ME
European University Film Award
ALCARRÀS
CLOSE
EO – WINNER
THE ECLIPSE
TRIANGLE OF SADNESS
European Cinematography
Kate McCullough for THE QUIET GIRL
European Editing
Özcan Vardar and Eytan İpeker for BURNING DAYS
European Production Design
Jim Clay for BELFAST
European Costume Design
Charlotte Walter for BELFAST
European Make-up and Hair
Heike Merker for ALL QUIET ON THE WESTERN FRONT
European Original Score
Paweł Mykietyn for EO
European Sound
Simone Paolo Olivero, Paolo Benvenuti, Benni Atria, Marco Saitta, Ansgar Frerich and Florian Holzner for THE HOLE
European Visual Effects
Frank Petzold, Viktor Müller and Markus Frank for ALL QUIET ON THE WESTERN FRONT
FONTE AWARDSWATCH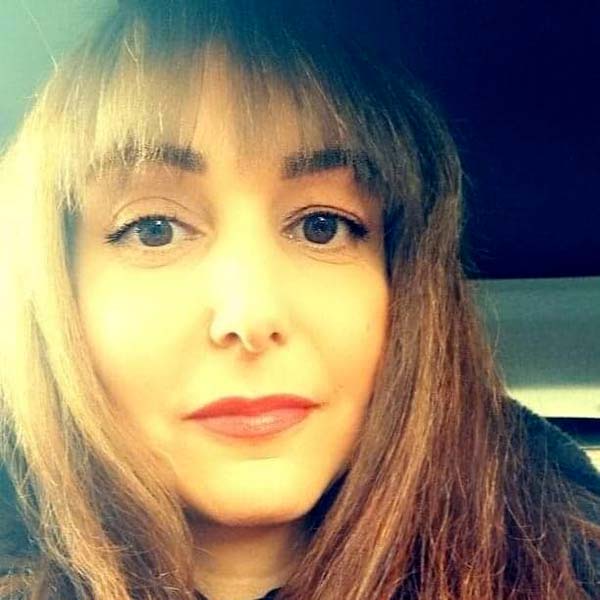 Emanuela Giuliani, appassionata di  cinema convinta del fatto che nella vita non si finisce mai di imparare, e per questo continua ad accrescere con dedizione il proprio bagaglio professionale.
Nel 2017 ha fondato il sito Think Movies