North Dakota Film Society: a dominare con 11 nomine "The Power of the Dog"
Sono state annunciate le nomine della terza edizione della North Dakota Film Society (NDFS), i cui vincitori saranno svelati lunedì 17 gennaio. A dominare "The Power of the Dog" con 11 menzioni, seguito da "West Side Story" con 8.
DI SEGUITO TUTTE NOMINE
Best Picture
FLEE, Produced by Monica Hellström, Signe Byrge Sørensen
THE FRENCH DISPATCH, Produced by Wes Anderson, Jeremy Dawson, Steven Rales
LICORICE PIZZA, Produced by Paul Thomas Anderson, Sara Murphy, JoAnne Sellar, Daniel Lupi
NIGHTMARE ALLEY, Produced by J. Miles Dale, Guillermo del Toro, Bradley Cooper
THE POWER OF THE DOG, Produced by Emile Sherman, Iain Canning, Roger Frappier, Jane Campion, Tanya Seghatchian
Best Director
Paul Thomas Anderson, LICORICE PIZZA
Wes Anderson, THE FRENCH DISPATCH
Jane Campion, THE POWER OF THE DOG
Guillermo del Toro, NIGHTMARE ALLEY
Lin-Manel Miranda, TICK, TICK…BOOM
Best Actress
Jessica Chastain, THE EYES OF TAMMY FAYE
Alana Haim, LICORICE PIZZA
Renate Reinsve, THE WORST PERSON IN THE WORLD
Agathe Rousselle, TITANE
Kristen Stewart, SPENCER
Best Actor
Nicolas Cage, PIG
Bradley Cooper, NIGHTMARE ALLEY
Benedict Cumberbatch, THE POWER OF THE DOG
Andrew Garfield, TICK, TICK…BOOM
Denzel Washington, THE TRAGEDY OF MACBETH
Best Supporting Actress
Caitriona Balfe, BELFAST
Jessie Buckley, THE LOST DAUGHTER
Ariana DeBose, WEST SIDE STORY
Kirsten Dunst, THE POWER OF THE DOG
Ruth Negga, PASSING
Best Supporting Actor
Bradley Cooper, LICORICE PIZZA
Robin de Jesús, TICK, TICK…BOOM
Mike Faist, WEST SIDE STORY
Ciarán Hinds, BELFAST
Kodi Smit-McPhee, THE POWER OF THE DOG
Best Screenplay
C'MON C'MON, Charlie Kaufman
DRIVE MY CAR, Ryûsuke Hamaguchi, Takamasa Oe
THE FRENCH DISPATCH, Wes Anderson, Jason Schwartzman, Roman Coppola
LICORICE PIZZA, Paul Thomas Anderson
THE POWER OF THE DOG, Jane Campion
Best Production Design
DUNE, Patrice Vermette, Richard Roberts, Zsuzsanna Sipos
THE FRENCH DISPATCH, Adam Stockhausen, Rena DeAngelo
NIGHTMARE ALLEY, Tamara Deverell, Shane Vieau
THE POWER OF THE DOG, Grant Major, Amber Richards
WEST SIDE STORY, Adam Stockhausen, Rena DeAngelo
Best Cinematography
DUNE, Greig Fraser
THE GREEN KNIGHT, Andrew Droz Palermo
NIGHTMARE ALLEY, Dan Laustsen
THE POWER OF THE DOG, Ari Wegner
WEST SIDE STORY, Janusz Kaminski
Best Film Editing
THE FRENCH DISPATCH, Andrew Weisblum
LICORICE PIZZA, Andy Jurgensen
THE POWER OF THE DOG, Peter Sciberras
TICK, TICK…BOOM, Myron Kerstein, Andrew Weisblum
WEST SIDE STORY, Sarah Broshar, Michael Kahn
Best Visual Effects
DUNE, Paul Lambert, Tristan Myles, Brian Connor, Gerd Nefzer
THE GREEN KNIGHT, Kev Cahill
NO TIME TO DIE, Charlie Noble, Chris Corbould
SHANG-CHI AND THE LEGEND OF THE TEN RINGS, Christopher Townsend, Joe Farrell, Sean Walker, Dan Oliver
SPIDER-MAN: NO WAY HOME, Kelly Port, Chris Waegner, Scott Edelstein, Dan Sudick
Best Sound
DUNE, Mac Ruth, Mark Mangini, Theo Green, Doug Hemphill, Ron Bartlett
LAST NIGHT IN SOHO, Julian Slater, Dan Morgan, Colin Nicolson, Tim Cavagin
THE POWER OF THE DOG, Robert Mackenzie, Richard Flynn, Leah Katz, Tara Webb, Dave Whitehead
TICK, TICK…BOOM, Paul Hsu, Todd A. Maitland
WEST SIDE STORY, Gary Rydstrom, Brian Chumney, Andy Nelson, Tod Maitland, Shawn Murphy
Best Costume Design
CRUELLA, Jenny Beavan
DUNE, Jacqueline West
THE FRENCH DISPATCH, Milena Canonero
LAST NIGHT IN SOHO, Odile Dicks-Mireaux
WEST SIDE STORY, Paul Tazewell
Best Makeup and Hairstyling
CRUELLA, Nadia Stacey, Carolyn Cousins
DUNE, Donald Mowat, Love Larson, Eva von Bahr
THE EYES OF TAMMY FAYE, Linda Dowds, Stephanie Ingram, Justin Raleigh
THE GREEN KNIGHT, Eileen Buggy, Audrey Doyle, Barrie Gower
WEST SIDE STORY, Judy Chin, Kay Georgiou
Best Original Score
DUNE, Hans Zimmer
ENCANTO, Germaine Franco
THE FRENCH DISPATCH, Alexandre Desplat
THE HARDER THEY FALL, Jeymes Samuel
THE POWER OF THE DOG, Jonny Greenwood
Best Original Song
ANNETTE, "So May We Start" Written by Ron Mael and Russell Mael
DON'T LOOK UP, "Just Look Up" Written by Nicholas Britell, Ariana Grande, Scott Mescudi and Taura Stinson
ENCANTO, "Dos Oruguitas" Written by Lin-Manuel Miranda
KING RICHARD, "Be Alive" Written by Beyoncé Knowles-Carter and Dixson
NO TIME TO DIE, "No Time to Die" Written by Billie Eilish and Finneas O'Connell
Best International Feature
DRIVE MY CAR, Directed by Ryûsuke Hamaguchi (Japan)
FLEE, Directed by Jonas Poher Rasmussen (Denmark)
THE HAND OF GOD, Directed by Paolo Sorrentino (Italy)
TITANE, Directed by Julia Ducournau (France)
THE WORST PERSON IN THE WORLD, Directed by Joachim Trier (Norway)
Best Documentary Feature
THE FIRST WAVE, Directed by Matthew Heineman
FLEE, Directed by Jonas Poher Rasmussen
PROCESSION, Directed by Robert Greene
SUMMER OF SOUL, Directed by Questlove
VAL, Directed by Ting Poo and Leo Scott
Best Animated Feature
FLEE, Directed by Jonas Poher Rasmussen
ENCANTO, Directed by Jared Bush, Byron Howard, and Charise Castro Smith
LUCA, Directed by Enrico Casarona
THE MITCHELLS VS THE MACHINES, Directed by Michael Rianda and Jeff Rowe
THE SUMMIT OF THE GODS, Directed by Patrick Imbert
FONTE AWARDS WATCH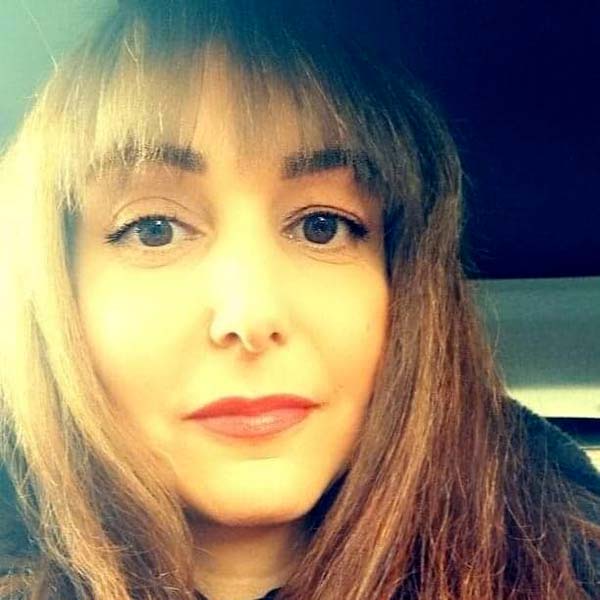 Emanuela Giuliani, appassionata di make – up e cinema convinta del fatto che nella vita non si finisce mai di imparare, e per questo continua ad accrescere con dedizione il proprio bagaglio professionale.
Nel 2017 ha fondato il sito Think Movies, che dal 18 luglio 2022 è Periodico registrato al Tribunale di Tivoli n.1