Addio a Chadwick Boseman, l'interprete protagonista di "Black Panther" muore all'età di 43 anni
"E' con immenso dolore che annunciamo la scomparsa di Chadwick Boseman. A Chadwick era stato diagnosticato un cancro al colon al 3° stadio nel 2016, che lui ha combattuto in questi ultimi 4 anni mentre progrediva al 4° stadio. Un vero combattente, Chadwick ha perseverato in tutto questo e vi ha portato molti dei film che avete imparato ad amare così tanto. Da 'Marshall' a 'Da 5 Bloods', 'Ma Rainey's Black Bottom' di August Wilson e tanti altri, sono stati tutti girati durante, e tra, innumerevoli interventi chirurgici e chemioterapia. È stato l'onore della sua carriera dare vita a Re T'Challa in 'Black Panther'. E' morto nella sua casa, con al fianco la moglie e tutta la sua famiglia. La famiglia vi ringrazia tutti voi per l'amore e le preghiere e vi chiede di rispettare la loro privacy in questo duro momento di difficoltà."
— Chadwick Boseman (@chadwickboseman) August 29, 2020
Con questo messaggio condiviso sull'account Twitter di Chadwick Boseman, arriva la triste notizia della morte a solo 43 anni, dell'interprete di T'Challa in "Black Panther" del 2018, primo supereroe nero del Marvel Cinematic Universe.
"La morte di Chadwick è assolutamente devastante. Era il nostro T'Challa, la nostra Pantera Nera e il nostro caro amico" – ha dichiarato il presidente degli Studios Kevin Feige – "Ogni volta che ha messo piede sul set ha irradiato carisma e gioia, e ogni volta che è apparso sullo schermo ha creato qualcosa di davvero indelebile. Ha vestito molte persone straordinarie nel suo lavoro, e nessuno era più bravo a dare vita a dei grandi uomini. Era intelligente, gentile, potente e forte come i personaggi che interpretava. Ora prende il suo posto accanto a loro come un'icona per i posteri. La famiglia dei Marvel Studios è profondamente addolorata per la sua perdita e stasera siamo in lutto con la sua famiglia."
"Siamo tutti sconvolti dalla tragica scomparsa di Chadwick Boseman, uno straordinario talento e una delle persone più gentili e generose che abbia mai conosciuto" – ha invece detto Bob Iger chairman dei Walt Disney Studios – "Ha donato una forza, una dignità e una profondità straordinarie al rivoluzionario ruolo di Black Panther, abbattendo miti e stereotipi è diventato l'eroe tanto atteso da milioni di persone in tutto il mondo, ispirando tutti noi a sognare in grande e pretendere di più dello status quo. Piangiamo ciò che era e ciò che era destinato a diventare. Per i suoi amici e i milioni di fan, la sua assenza sullo schermo è eclissata solo dalla sua assenza nelle nostre vite. Noi della Disney mandiamo tutte le nostre preghiere e condoglianze alla sua famiglia."
We are all heartbroken by the tragic loss of #chadwickboseman — an extraordinary talent, and one of the most gentle and giving souls I have ever met. He brought enormous strength, dignity and depth to his groundbreaking role of Black Panther; shattering myths and stereotypes,

— Robert Iger (@RobertIger) August 29, 2020
Qui alcuni dei tanti messaggi dei colleghi
Our hearts are broken and our thoughts are with Chadwick Boseman's family. Your legacy will live on forever. Rest In Peace. pic.twitter.com/QNvzuZgAbe

— Black Panther (@theblackpanther) August 29, 2020
i will miss you, birthday brother. you were always light and love to me. my god … ✌?♥️✊? ??‍♂️ forever and ever … https://t.co/9pORaKZuQN pic.twitter.com/awX3DiTVwn

— Don Cheadle (@DonCheadle) August 29, 2020
This is a crushing blow.

— Jordan Peele (@JordanPeele) August 29, 2020
Devastating news. We lost a great one. Takoto mai rā e Āriki. #chadwickboseman

— Taika Waititi (@TaikaWaititi) August 29, 2020
THANK YOU @chadwickboseman for all you gave us. We needed it & will always cherish it! A talented & giving artist & brother who will be sorely missed?? RIP

— Samuel L. Jackson (@SamuelLJackson) August 29, 2020
I'm absolutely devastated. This is beyond heartbreaking.

Chadwick was special. A true original. He was a deeply committed and constantly curious artist. He had so much amazing work still left to create. I'm endlessly grateful for our friendship. Rest in power, King? pic.twitter.com/oBERXlw66Z

— Chris Evans (@ChrisEvans) August 29, 2020
— Brie Larson (@brielarson) August 29, 2020
May you have a beautiful return, King. We will miss you so. pic.twitter.com/jdip3RHoXb

— Ava DuVernay (@ava) August 29, 2020
1 of my all time favorite people on the planet Chadwick Boseman has passed away after a 4 years of fighting cancer. An wonderful actor & a truly nice man. R.IP. condolences to his family

— Whoopi Goldberg (@WhoopiGoldberg) August 29, 2020
© Riproduzione Riservata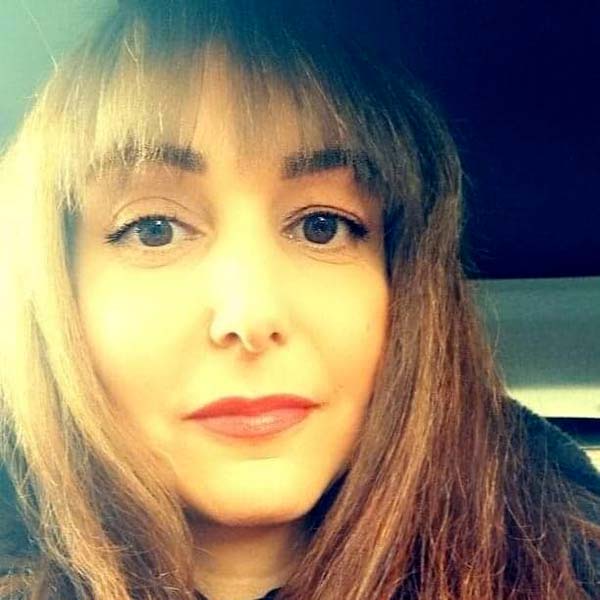 Emanuela Giuliani, appassionata di  cinema convinta del fatto che nella vita non si finisce mai di imparare, e per questo continua ad accrescere con dedizione il proprio bagaglio professionale.
Nel 2017 ha fondato il sito Think Movies