Annunciato questa mattina, nella conferenza stampa di presentazione a Parigi, il programma completo ufficiale del 71° FESTIVAL DI CANNES, al via l'8 di maggio. Per l'Italia in concorso Matteo Garrone e Alice Rohrwacher, e nella sezione Un Certain Regard Valeria Golino.
FILM IN CONCORSO
TODOSLO SABEN (EVERYBODY KNOWS) di Asghar Farhad
LE LIVRE D'IMAGE di  Jean-Luc Godard
DOGMAN di Matteo Garrone
EN GUERRE (AT WAR) di Stéphane Brìzé
NETEMO SAMETEMO (ASAKO | & ||) di Ryusuke Hamaguchi
PLAIRE AIMERE ET COURIR VITE (SORRY ANGEL) di Christophe Honoré
LES FILLES DU SOLEIL (GIRLS OF THE SUN) di Eva Husson
ASHIS  PUREST WHITE di  Jia Zhang-Ke
SHOPLITERS di Kore-Eda Hirokazu      
CAPHARNAUM (CAPERNAUM) di Nadine Labaki
BUH-NING (BURNING) di Lee Chang-Dong
BLACKKKLANSMAN di Spike Lee
UNDER THE SILVER LAKE di David Robert Mitchell
THREE FACES di Jafar Panahi
ZIMNA WOJNA (COLDWAR) di Pawlikowski
LAZZARO FELICE di Alice Rohrwacher
YOMEDDINE di A.B. Shawky
LETO (L'ETE) di Kirill Serebrennikov
FUORI CONCORSO
SOLO: A STAR WARS STORY di Ron Howard
LE GRAND BAIN di Gilles Lellouche
SELEZIONE DI MEZZANOTTE
ARCTIC di Joe Penna
GONGJAK (THE SPY GONE NORTH) di Yoon Jong-Bing      
SELEZIONE SPECIALE
10 YEARS IN THAILAND di Aditya Assarat Wisit Sasanatieng Chulayarnon  Sriphol & Apichatpong Weerasethakul
THE STATE AGAINST MANDELA AND THE OTHERS di Nicolas  Champeaux & Gilles Porte.
O GRANDE CIRCO MISTICO (LE GRAND CIRQUE MYTIQUE) di Carlo Diegues
LES AMES MORTES (DEAD SOULS) di Wang Bing
A TOUS VENTS (TO THE FOUR WINDS) di Michel Toesca
LA TRAVERSEE di Romain Goupil
LE PAPE FRANCOIS – UN HOMME DE PAROLE (POPE FRANCIS – A MAN OF HIS WORD) di Wim Wenders
UN CERTAIN REGARD
GRANS (BORDER) di Ali Abbasi
SOFIA di Meyem Benm'Barek
LES CHATOUILLES (LITTLE TICKLES)di Andrea Bescond & EricMetayer
LONG DAY'S JOURNEY INTO NIGHT di Bi Gan
MANTO di Nandita Das
A GENOUXLES GARS (SEXTAPE) di Antoine Desrosières
GIRL di Lukas Dhont
GUEULE D'ANGE (ANGEL FACE) di Vanessa Fiho
EUPHORIA di Valeria Golino
RAFIKI (FRIEND) di  Wanuri Kahiu
MON TISSU PREFERE(MY FAVORITE FABRIC)  di Gaya Jiji
DIE STROPERS (THE HARVESTERS) di Etienne Kallos
IN MAY ROOM di Ulrich Kohler
ALANGEL di Luis Ortega
THE GENTLE INDIFFERENCE OF THE WORLD di Adilkhan Yerzhanov
La Redazione.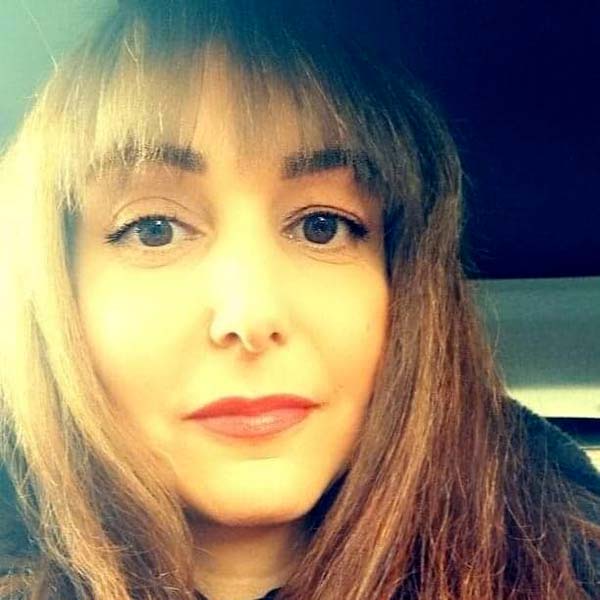 Emanuela Giuliani, appassionata di make – up e cinema convinta del fatto che nella vita non si finisce mai di imparare, e per questo continua ad accrescere con dedizione il proprio bagaglio professionale.
Nel 2017 ha fondato il sito Think Movies, che dal 18 luglio 2022 è Periodico registrato al Tribunale di Tivoli n.1